ShowMe Weather
July 07th 2016 by Dee Loflin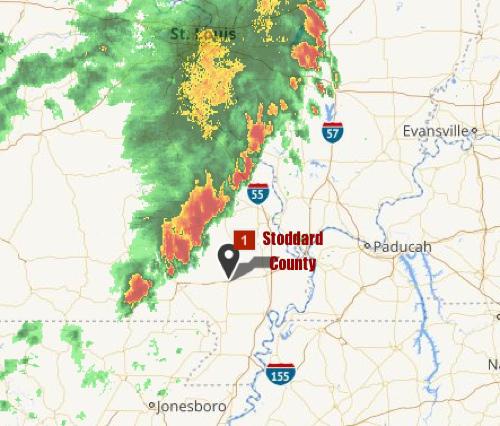 Stoddard County, Missouri - SPECIAL WEATHER STATEMENT UNTIL 12:15PM CDT THU

AT 1016 AM... A LINE OF STRONG THUNDERSTORMS WAS APPROACHING SOUTHEAST MISSOURI AND SOUTHERN ILLINOIS. FROM 1030 AM THROUGH NOON... THE STORMS WILL CONTINUE EAST AND MOVE INTO... AND ACROSS THE AREA.

THE AIRMASS IS VERY UNSTABLE... ESPECIALLY ACROSS SOUTHEAST MISSOURI INTO SOUTHWEST ILLINOIS. PREPARE FOR AT LEAST STRONG WINDS... AND VERY HEAVY RAINFALL. ALSO... MONITOR FOR ADDITIONAL STATEMENTS... AND POSSIBLY WATCHES AND WARNINGS. THESE STORMS COULD STRENGTHEN AND BECOME SEVERE.


Last Updated on July 07th 2016 by Dee Loflin
https://showmetimes.com/Blogpost/v4ut/Special-Weather-Statement--Strong-Thunderstorms-Approaching