ShowMe Weather
November 16th 2015 by Dee Loflin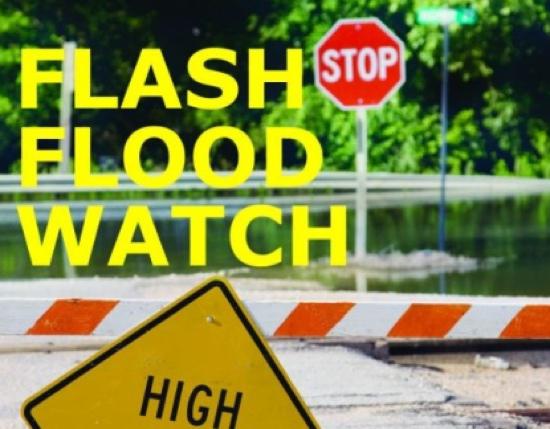 Stoddard County, Missouri -
The National Weather Service in Paducah, Kentucky has issued a Flash Flood Watch for Stoddard County.
FLASH FLOOD WATCH IN EFFECT FROM LATE TONIGHT THROUGH WEDNESDAY MORNING...
THE NATIONAL WEATHER SERVICE IN PADUCAH HAS ISSUED A
* FLASH FLOOD WATCH FOR ALL OF SOUTHEAST MISSOURI AND SOUTHERN ILLINOIS... AND A SMALL PART OF FAR SOUTHWEST KENTUCKY.
* FROM LATE TONIGHT THROUGH WEDNESDAY MORNING
* A LARGE SCALE STORM SYSTEM WILL BRING A VERY WET WEATHER FORECAST TODAY THROUGH WEDNESDAY. RAIN CHANCES GRADUALLY INCREASE THROUGH THE DAY TODAY... AND BY LATE TONIGHT... HEAVY RAIN SETS IN AND CONTINUES OFF AND ON THROUGH WEDNESDAY MORNING.
FORECAST RAINFALL AMOUNTS WILL RANGE FROM AROUND 3 INCHES ALONG AND JUST WEST OF THE WABASH AND LOWER OHIO RIVERS... TO AS MUCH AS 4 OR 5 INCHES ACROSS SOUTHEAST MISSOURI AND FAR SOUTHWEST ILLINOIS. LOCALLY HEAVIER AMOUNTS ARE POSSIBLE.
* THESE ACCUMULATIONS OVER SEVERAL DAYS MAY OVERWHELM LOCAL STORM DRAINS AND GUTTERS... ESPECIALLY IF THEY HAVE NOT BEEN CLEARED OF FALLING LEAVES AND OTHERWISE BUILT UP DEBRIS. AFTER THE FIRST RAINS SET IN... AND GROUNDS SLOWLY BEGIN TO SATURATE... ADDITIONAL HEAVY RAINS COMING... ESPECIALLY TUESDAY NIGHT... MAY RESULT IN RAPID RUNOFF AND FLASH FLOODING COULD OCCUR.
PRECAUTIONARY/PREPAREDNESS ACTIONS...
A FLASH FLOOD WATCH MEANS THAT CONDITIONS MAY DEVELOP THAT LEAD TO FLASH FLOODING. FLASH FLOODING IS A VERY DANGEROUS SITUATION.
IF YOU ARE DRIVING AND ENCOUNTER A FLOODED ROADWAY... TURN AROUND AND DON'T DROWN. BE ON THE LOOK OUT FOR RISING WATERS... ESPECIALLY AT NIGHT WHEN THEY ARE HARDER TO SEE. SEEK HIGH GROUND IMMEDIATELY IF YOU ENCOUNTER RISING FLOOD WATERS.
YOU SHOULD MONITOR LATER FORECASTS AND BE PREPARED TO TAKE ACTION SHOULD FLASH FLOOD WARNINGS BE ISSUED.
Last Updated on November 16th 2015 by Dee Loflin
https://showmetimes.com/Blogpost/uv6d/Flash-Flood-Watch-Issued-for-Stoddard-County