ShowMe Weather
July 29th 2015 by Dee Loflin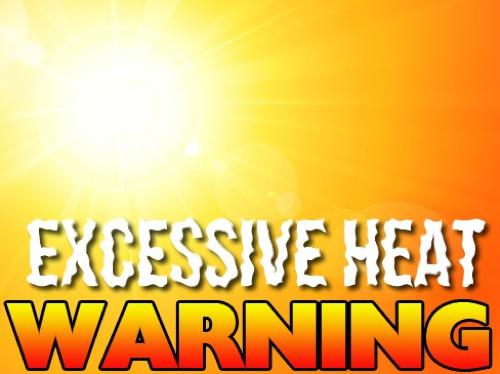 Stoddard County, Missouri -
Excessive Heat Warning remains in effect until 7:00 p.m. this even.
.. EXCESSIVE HEAT WARNING REMAINS IN EFFECT UNTIL 7 PM CDT THIS EVENING...
* AFTERNOON TEMPERATURES IN THE MIDDLE 90S COMBINED WITH OPPRESSIVE HUMIDITY LEVELS WILL PRODUCE HEAT INDEX VALUES AROUND 110 DEGREES THIS AFTERNOON GENERALLY ALONG AND WEST OF A LINE FROM MARION ILLINOIS TO PADUCAH TO MAYFIELD KENTUCKY.
* A HEAT INDEX OF 110 IS GENERALLY CONSIDERED THE THRESHOLD WHEN HEAT EFFECTS CAN BECOME EXTREME... MAKING HEAT EXHAUSTION AND HEAT STROKE A MUCH GREATER CONCERN IF PRECAUTIONS ARE NOT TAKEN.
PRECAUTIONARY/PREPAREDNESS ACTIONS...
AN EXCESSIVE HEAT WARNING MEANS THAT A PROLONGED PERIOD OF DANGEROUSLY HOT TEMPERATURES WILL OCCUR. THE COMBINATION OF HOT TEMPERATURES AND HIGH HUMIDITY WILL CREATE A DANGEROUS SITUATION IN WHICH HEAT ILLNESSES ARE LIKELY. DRINK PLENTY OF FLUIDS... STAY IN AN AIR-CONDITIONED ENVIRONMENT... STAY OUT OF THE SUN... AND CHECK UP ON RELATIVES AND NEIGHBORS. MAKE SURE PETS HAVE PLENTY OF FRESH WATER.
TAKE EXTRA PRECAUTIONS IF YOU WORK OR SPEND TIME OUTSIDE. WHEN POSSIBLE... RESCHEDULE STRENUOUS ACTIVITIES TO EARLY MORNING OR EVENING. KNOW THE SIGNS AND SYMPTOMS OF HEAT EXHAUSTION AND HEAT STROKE. WEAR LIGHT WEIGHT AND LOOSE FITTING CLOTHING WHEN POSSIBLE.
Last Updated on July 29th 2015 by Dee Loflin
https://showmetimes.com/Blogpost/uueq/Excessive-Heat-Warning-Continues-for-Stoddard-County