ShowMe Weather
June 18th 2015 by Dee Loflin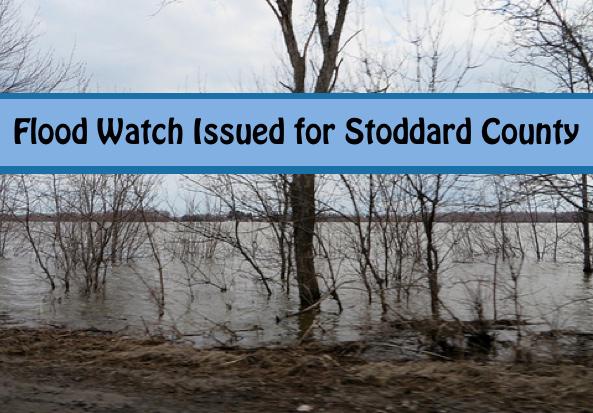 Stoddard County, Missouri -
The National Weather Service in Paducah, Kentucky has issued a Flash Flood Watch for Stoddard County.
FLASH FLOOD WATCH REMAINS IN EFFECT FROM FRIDAY MORNING THROUGH SATURDAY MORNING...
THE FLASH FLOOD WATCH CONTINUES FOR
* PORTIONS OF SOUTHERN ILLINOIS AND SOUTHEAST MISSOURI... INCLUDING THE FOLLOWING AREAS... IN SOUTHERN ILLINOIS... ALEXANDER... FRANKLIN... JACKSON... JEFFERSON... JOHNSON... PERRY IL... PULASKI... UNION IL AND WILLIAMSON. IN SOUTHEAST MISSOURI... BOLLINGER... BUTLER... CAPE GIRARDEAU... CARTER... MISSISSIPPI... NEW MADRID... PERRY MO... RIPLEY... SCOTT... STODDARD AND WAYNE MO.
* FROM FRIDAY MORNING THROUGH SATURDAY MORNING
* MULTIPLE ROUNDS OF THUNDERSTORMS EXPECTED THROUGH SATURDAY MORNING WILL BRING 2 TO 4 INCHES OF HEAVY RAINFALL TO MUCH OF SOUTHEAST MISSOURI AND SOUTHWEST ILLINOIS... WITH LOCALLY HIGHER AMOUNTS POSSIBLE. MOST OF THIS PRECIPITATION WILL BE ASSOCIATED WITH THE REMNANTS OF TROPICAL STORM BILL FRIDAY AND FRIDAY NIGHT.
* THE ADDITIONAL HEAVY RAINFALL ON TOP OF ALREADY SATURATED SOILS MAY RESULT IN FLASH FLOODING. THE RAIN WILL ALSO SERVE TO AGGRAVATE RIVER FLOODING ALREADY IN PROGRESS. EXPECTED RAINFALL FROM THIS WEATHER SYSTEM WILL LIKELY CAUSE VERY SHARP RISES ON SMALLER... FAST RESPONDING RIVER SYSTEMS OVER SOUTHEAST MISSOURI AND SOUTHERN ILLINOIS. PERSONS IN OR NEAR THESE WATERWAYS WILL NEED TO KEEP POSTED ON THE LATEST FORECASTS AND BE PREPARED TO SEEK HIGHER GROUND QUICKLY.
PRECAUTIONARY/PREPAREDNESS ACTIONS...
A FLASH FLOOD WATCH MEANS THAT CONDITIONS MAY DEVELOP THAT LEAD TO FLASH FLOODING. FLASH FLOODING IS A VERY DANGEROUS SITUATION.
YOU SHOULD MONITOR LATER FORECASTS AND BE PREPARED TO TAKE ACTION SHOULD FLASH FLOOD WARNINGS BE ISSUED.
Last Updated on June 18th 2015 by Dee Loflin
https://showmetimes.com/Blogpost/uu72/Flash-Flood-Watch-Issued-for-Stoddard-County