ShowMe Weather
August 20th 2014 by Dee Loflin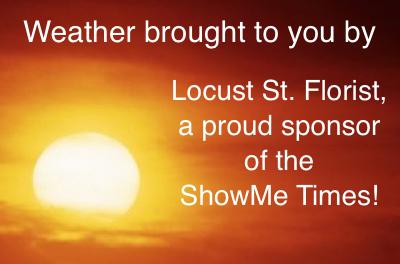 Wednesday, August 20, 2014

Weather brought to you by Locust St. Flowers, a proud sponsor of the ShowMe Times.
Partly cloudy with temperatures rising towards the mid 90s. A Heat Advisory is in effect from Noon today through Saturday. High 94F UV Index – 9 Very High. Chance of rain zero percent.
Sunset 7:45 p.m. Tonight expect humidity to be 75% with partly cloudy skies. Low 74F. Winds SSW at 5 to 10 mph.
Thursday more of the same with temperatures rising to 95F.
Last Updated on August 20th 2014 by Dee Loflin
https://showmetimes.com/Blogpost/usah/Weather-for-Wednesday-August-20-2014