ShowMe Weather
January 03rd 2014 by Dee Loflin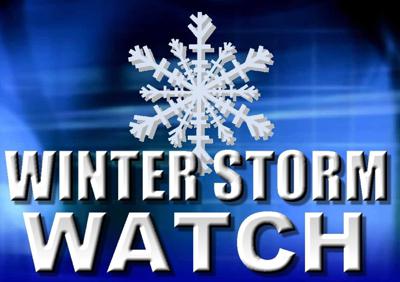 Submitted by
Dee Loflin, SMT Manager/Editor

Stoddard County, Missouri -
The National Weather Service in Paducah, Kentucky has issued a Winter Storm Watch.
. WINTER STORM WATCH IN EFFECT FROM SATURDAY EVENING THROUGH SUNDAY AFTERNOON...
THE NATIONAL WEATHER SERVICE IN PADUCAH HAS ISSUED A WINTER STORM WATCH... WHICH IS IN EFFECT FROM SATURDAY EVENING THROUGH SUNDAY AFTERNOON.
* KEEP IN MIND THIS IS A WATCH... BUT SIGNIFICANT SNOWFALL IS LOOKING INCREASINGLY LIKELY.
* TIMING: PRECIPITATION WILL BEGIN SATURDAY NIGHT. IT IS POSSIBLE THAT PRECIPITATION WILL BEGIN AS RAIN... ESPECIALLY THE FURTHER SOUTH YOU GO IN THE AREA... BUT IT SHOULD CHANGE OVER TO ALL SNOW AFTER MIDNIGHT.
* MAIN IMPACT: THE GROUND SHOULD BECOME WHITE OVERNIGHT... WITH SOME LOCATIONS PERHAPS RECEIVING UP TO A COUPLE INCHES BY SUNRISE SUNDAY. 4 TO 6 INCHES ON TOP OF THAT COMING SUNDAY MAKES FOR A STORM TOTAL FORECAST SNOWFALL ACCUMULATION OF 6 TO 8 INCHES FOR MOST OF THE WATCH AREA. LOCALLY HIGHER AMOUNTS ARE POSSIBLE.
* OTHER IMPACTS: EXTREME COLD WILL FOLLOW THESE SIGNIFICANT ACCUMULATIONS. TEMPERATURES WILL DROP THROUGH THE SINGLE DIGITS SUNDAY NIGHT AND WIND CHILLS WILL BE MINUS 10 TO MINUS 25 AT THEIR COLDEST MONDAY AND TUESDAY MORNINGS. THESE SIGNIFICANT SNOWFALL ACCUMULATIONS... IF REALIZED... WOULD THEREFORE STICK AROUND THROUGH AT LEAST MID WEEK.
PRECAUTIONARY/PREPAREDNESS ACTIONS...
A WINTER STORM WATCH MEANS THERE IS A POTENTIAL FOR SIGNIFICANT SNOW... SLEET... OR ICE ACCUMULATIONS THAT WOULD GREATLY IMPACT TRAVEL. STAY TUNED FOR LATER STATEMENTS. THIS WATCH WILL BE UPGRADED TO A WARNING IF WINTER STORM CONDITIONS BECOME MORE CERTAIN.
Last Updated on January 03rd 2014 by Dee Loflin
https://showmetimes.com/Blogpost/uqea/Winter-Storm-Watch-Has-Been-Issued-for-Saturday-Night