Community
February 13th 2019 by Dee Loflin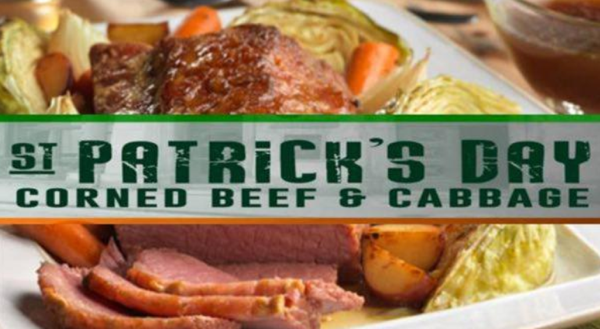 Dexter, Missouri - The 22nd Annual St. Patrick's Day Ecumenical Corned Beef & Cabbage Feed w/General Store will be Thursday, March 14, 2019 from 11:00 a.m. - 7:00 p.m. at the Sacred Heart Parish Center in Dexter.
The meal includes corned beef and cabbage, parsleyed potatoes, cornbread, homemade dessert and a drink for $8.00. Carry Outs are available and FREE delivery with a minimum order of 10 meals. Children six and under eat for free.
"There will be homemade and handcrafted items, baked goods, breads, pies, cakes, honey, BBQ sauce, pecans, and more at the General Stored," stated committee member Karen Stevens.
This event is sponsored by 18 Stoddard County Churches: Broadwater Church of the Brethern, Dexter Evangelical Free Church, Dexter First Assembly of God, Faith Lutheran, First Christian Church, DOC, Bernie Christian Church, Northside Baptist Church of Bernie, First Presbyterian, Friendship Baptist Church, Liberty Hill, First United Methodist Church, Sacred Heart Catholic, Sadler's Chapel United Methodist, First Baptist Church, First Nazarene Church, Risen Church, and Southwest Nazarene Church.
All proceeds will go to the Stoddard County Gospel Mission, Stoddard County Children's Home, Meals on Wheels/Stoddard County Nutrition Center, and Stoddard County ARC.
For ticket information call (573) 624-6995 or email to
mworley@ldd.net
or show up at the door! Make checks payable to Ecumenical CBC Meal.
Last Updated on February 13th 2019 by Dee Loflin
https://showmetimes.com/Blogpost/vc4l/22nd-St-Patricks-Day-Ecumenical-Corned-Beef--Cabbage-Feed