Community
February 12th 2019 by Dee Loflin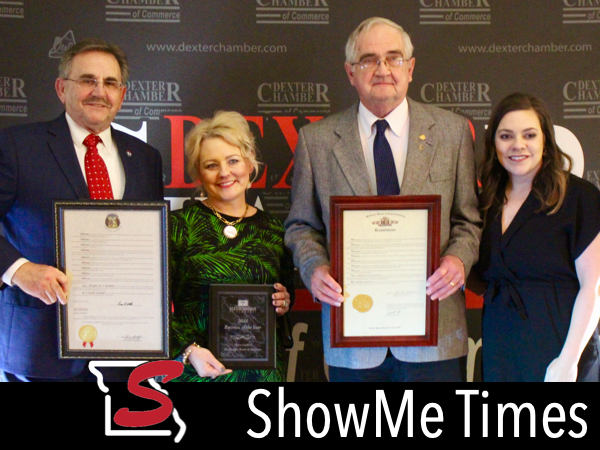 Dexter, Missouri - On Saturday, February 10, 2019 the Dexter Chamber of Commerce held their annual awards banquet at the Elks Lodge.
Maddie Guethle, Chamber Director, announced the Business of the Year Award.
The Metro Gallery and Powder Room has been a huge part of downtown Dexter for many years.
They are always ready to jump in and help out by donating their items to fill baskets, and make donations, giving back to the community is at the top of their must list.
This last year they renovated and added additional space to add additional merchandise making this truly a unique shopping experience.
The staff will go above and beyond to get to know you and/or the person you are shopping for to help pick out the perfect gift.
They have continuously traveled to markets around the United States and brought some of the best quality brands to Southeast Missouri.
This business has also turned into a must stop shop for many travelers from towns such as Sikeston, Poplar Bluff, Kennett, Cape Girardeau, and beyond.
Congratulations to the Metro Gallery as the Business of the Year.
Pictured from left are Senator Doug Libla, Erin Brown representing the Metro Gallery and Powder Room, State Representative Herman Morse and Dexter Chamber Executive Director Korie Fish

Last Updated on February 12th 2019 by Dee Loflin
https://showmetimes.com/Blogpost/vc4e/2019-Dexter-Chamber-of-Commerce-Business-of-the-Year