Community
December 07th 2018 by Dee Loflin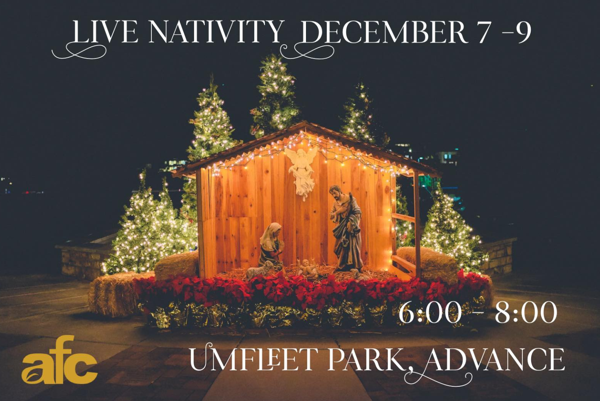 Advance, Missouri - The Advance First Church can not wait to share their Live Nativity with the community this year! Join them on Friday, December 7th, Saturday, December 8th and Sunday, December 9th from 6 p.m. - 8 p.m. at Umfleet Park.
There will be hot chocolate and goodies by the fire and they will have a marketplace this year as well.
Tis the reason for the season!
Last Updated on December 07th 2018 by Dee Loflin
https://showmetimes.com/Blogpost/vbn7/Advance-First-Church-Invites-You-to-Their-Live-Nativity