Community
December 06th 2018 by Dee Loflin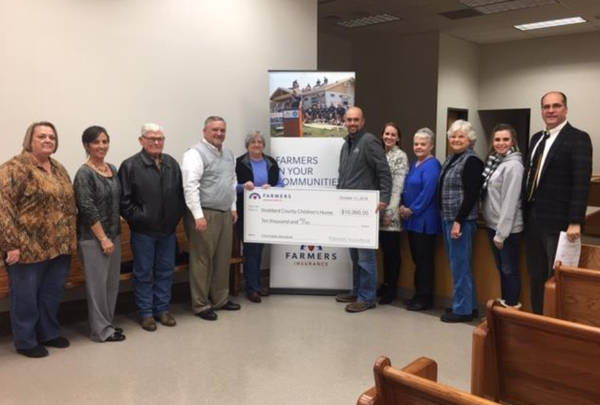 Bloomfield, Missouri - For the third consecutive year, the Stoddard County Children's Home has received a generous donation from Farmers Insurance. This year the donation was for $10,000.
The Children's home board recently met with District Manager Tim Bryant and Agent Andrew Stuever, representing Farmers for a check presentation.
The Children's home board is truly grateful for the amazing support they have received over the years.
Pictured from left to right: Judy Ackerman, Janine Ballin, Jim Russell, Tim Bryant, Linda Sams, Andrew Stuever, Lauren mayer, Tonya Keena, Bonnie Harty, Lori Warner, and Jim Tweedy.
Last Updated on December 06th 2018 by Dee Loflin
https://showmetimes.com/Blogpost/vbn0/Stoddard-County-Childrens-Home-Receives-Donation