Community
November 06th 2018 by Dee Loflin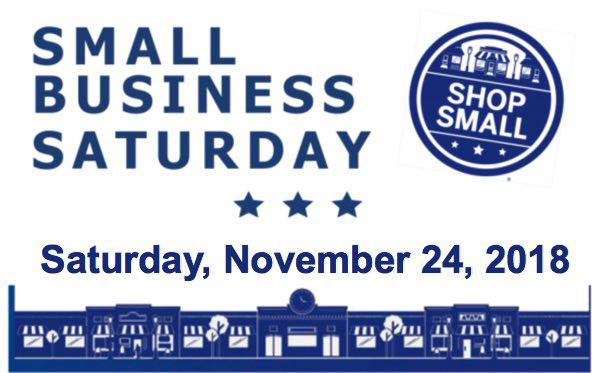 Small Business Saturday is November 24, 2018! Shop Local!
Back in 2010 small businesses were really hurting do to our economy. American Express launched Small Business Saturday to help local businesses prosper!
"In an effort to support local shops that make our communities strong, American Express launches Small Business Saturday® on the Saturday after Thanksgiving — to encourage people to Shop Small and bring more holiday shopping to small businesses."
In 2011, the Senate unanimously passes a resolution in support of the day. By 2012, officials in all 50 states participate. It even gets a shoutout from the President of the United States.
In 2017, an estimated 108 million consumers reported shopping or dining at local independently-owned businesses on Small Business Saturday — generating roughly $12 billion in reported spend.
As shopping small catches on in communities everywhere, Small Business Saturday goes from a cause to a day of community celebration with 90% of consumers being surveyed said Small Business Saturday has had a positive impact on their community.
So Shop Local, Shop Small Business Saturday!
Last Updated on November 06th 2018 by Dee Loflin
https://showmetimes.com/Blogpost/vbhv/Shop-Local--Small-Business-Saturday