Community
November 01st 2018 by Dee Loflin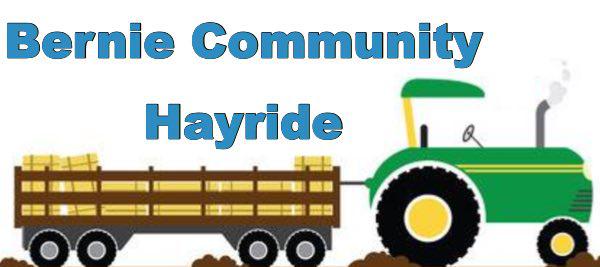 Bernie, Missouri - The annual Bernie Community Hayride will be held on Saturday, November 10, 2018.
Meet at the Bernie City park at 2:30 p.m.
Hayride will leave by 3 p.m.
Goodie bags and hotdogs will be served after the hayride!
Love small town gatherings! Come out and enjoy the beautiful weather!
Last Updated on November 01st 2018 by Dee Loflin
https://showmetimes.com/Blogpost/vbh3/Annual-Community-Hayride-in-Bernie-Set