Obituaries
February 22nd 2015 by Dee Loflin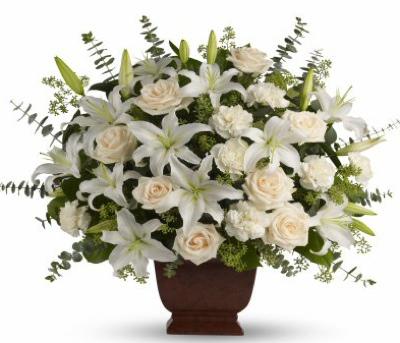 Brenda Kay Evans
, daughter of Ettie DeJournett Mayo and the late Claude Mayo, was born at the Davis-Mephill Clinic in Bloomfield, Missouri on May 15, 1951, and passed away at the Southeast Hospital in Cape Girardeau, Missouri on February 19, 2015, at the age of 63 years.
She had lived in the Bloomfield, Missouri area all of her life. She had completed cosmetology school and worked as a hairdresser for 40 years. She also worked for 19 years at VNA and was of the Baptist faith.
On February 27, 1980, she was married to Terry Evans, Sr. in Piggott, Arkansas.
Surviving are her husband, Terry Evans, Sr. of Bloomfield; two daughters, April Williams and Angela Cazee both of Bloomfield; one step-son, Terry Evans, Jr. of Puxico; four grandchildren, Nathaniel Cazee, Tiffany Evans, Natalie Cazee and Destiny Underhile all of Bloomfield; one step-granddaughter, Kirsten Evans of Puxico; three sisters, Debbie Cheatum of Sikeston, Claudine Walton of Spring Hill, Florida and Dawn Towe of Bloomfield. Numerous loving relatives and caring friends also survive.
Friends may visit on Monday, February 23, 2015, from 5:00 to 8:00 pm at Watkins & Sons Funeral Home in Dexter, Missouri.
Funeral services will be held Tuesday, February 24, 2015, at 1:00 pm at the Watkins & Sons Chapel in Dexter with Rev. Greg Stevens of Bloomfield, Missouri officiating.
Interment will be in the Walker Cemetery near Bloomfield, Missouri with Chiles-Cooper Funeral Home of Bloomfield in charge of arrangements.
Online condolences may be sent to the family at
www.watkinsfuneralhome.com
CHILES-COOPER
FUNERAL HOME
573-568-4500 -
chilescooper@nwcable.net
Last Updated on February 22nd 2015 by Dee Loflin
https://showmetimes.com/Blogpost/utji/Brenda-Kay-Evans