ShowMe Weather
September 18th 2016 by Dee Loflin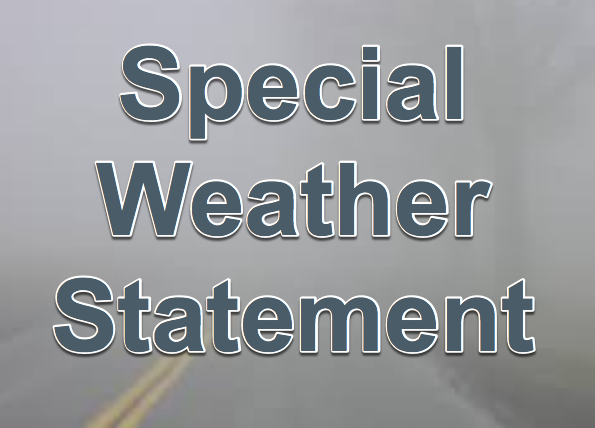 Stoddard County, Missouri - The National Weather Service in Paducah, Kentucky has issued a Special Weather Statement until 5:00 a.m.

SPECIAL WEATHER STATEMENT UNTIL 5AM CDT MON

... AREAS OF FOG ARE LIKELY TO AFFECT THE EARLY MORNING COMMUTE...

CONDITIONS ARE FAVORABLE FOR FOG FORMATION OVERNIGHT. THE FOG WILL BECOME MORE OF A CONCERN AFTER MIDNIGHT... WHEN VISIBILITY MAY DROP BELOW A QUARTER MILE IN SOME AREAS. THE FOG WILL LIKELY HAMPER THE EARLY MORNING COMMUTE IN SOME PLACES MONDAY MORNING. EXPECT THE FOG TO BURN OFF DURING THE MID MORNING HOURS.

THE COMBINATION OF CLEARING SKIES AND LIGHT WINDS WILL ALLOW FOG TO DEVELOP OVERNIGHT. BE READY TO LEAVE EXTRA TIME FOR THE DRIVE TO WORK OR SCHOOL IN THE MORNING.



Last Updated on September 18th 2016 by Dee Loflin
https://showmetimes.com/Blogpost/v5h5/Special-Weather-Statement-for-Stoddard-County