ShowMe Weather
November 17th 2014 by Dee Loflin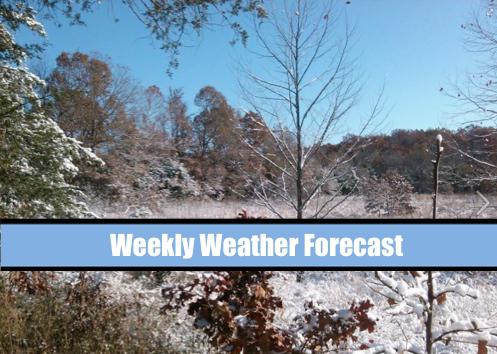 Stoddard County, Missouri - Weather brought to you by Allen Christian Buick GMC, a proud sponsor of the ShowMe Times.

In the last 24 hours most of Stoddard County received 2.6 inches of snow according to the National Weather Service in Paducah, Kentucky. Here is the weekly forecast for Stoddard County, Missouri.

Monday, November 17th – Mostly sunny and windy. Temperatures rising towards the upper 20s. Winds NW at 20 to 25 mph. Monday night clear skies. Low around 15F. Sunset 5:49 p.m.
Tuesday, November 18th – Mainly sunny skies with a high of 31F. Low 23F.
Wednesday, November 19th – Morning clouds with a high of 46F. Low 24F. Winds SW at 17 mph.
Thursday, November 20th – Mostly sunny with a slight chance of rain. High 45F and a low of 24F. Winds SSW at 7 mph.
Friday, November 21st – Cloudy with a 20% chance of rain. High 45F and a log of 34F. Winds NE at 11 mph.
Last Updated on November 17th 2014 by Dee Loflin
https://showmetimes.com/Blogpost/ut4l/Weekly-Weather-for-Stoddard-County