ShowMe Weather
September 16th 2014 by Dee Loflin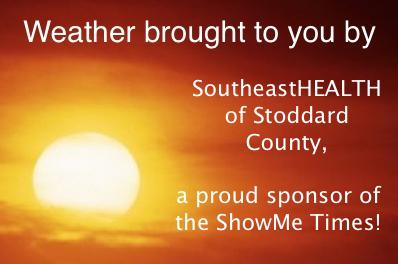 Tuesday, September 16, 2014

Weather sponsored by SoutheastHEALTH of Stoddard County, a proud contributor of the ShowMe Times.
Mostly cloudy in the morning with some drizzle of rain. Temperatures will rise to nearly 72F with cloudy skies followed by partial clearing. Winds NNE at 5 to 10 mph. Chance of rain 20%.
Sunset 7:06 p.m. Tonight mostly clear skies. Low 52F. Winds light and variable.
A perfect night to come out to the Stoddard County Fair!
Last Updated on September 16th 2014 by Dee Loflin
https://showmetimes.com/Blogpost/usnf/Weather-for-Tuesday-September-15-2014