ShowMe Weather
August 28th 2014 by Dee Loflin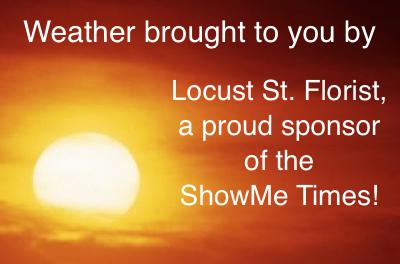 Thursday, August 28, 2014
Weather brought to you by Locust St. Flowers, a proud sponsor of the ShowMe Times.
Mostly sunny today with temperatures rising towards the lower 90s. Winds SSE at 5 to 10 mph. High 91F. Humidity 57%.
Sunset 7:34 p.m. Tonight some clouds with a stray shower or thunderstorm possible. Low 73F. Winds light. Chance of rain 20%.
Friday Weather: A few clouds during the day. High 92F.

Scattered Thunderstorm later in the evening. Chance of rain 60%.
Last Updated on August 28th 2014 by Dee Loflin
https://showmetimes.com/Blogpost/usj6/Weather-for-Thursday-August-28-2014