Community
June 11th 2018 by Dee Loflin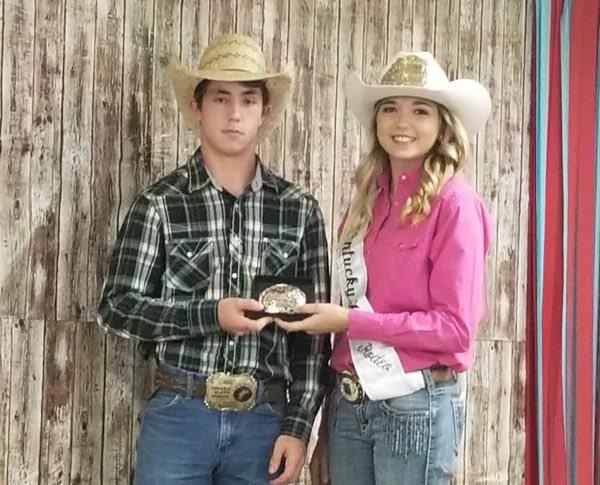 Bloomfield, Missouri - Dylan Bradshaw a junior at Bloomfield High School has earned a position on the Kentucky National High School rodeo team and will travel with fellow teammates to Rock Springs, Wyoming, July 15th - 21st at the 70th annual National School Finals Rodeo (NHSFR) in the Bull Riding competition.
This event will feature more than 1,650 contestants from 43 states, five Canadian Provinces, Australia, and Mexico, the NHSFR is the world's largest rodeo.
In addition to competing for more than $200,000 in prizes, NHSFR contestants will also be competing for more than $350,000 in college scholarships and the chance to be named an NHSFR World Champion.
To earn this title, contestants must finish in the top 20 - based on their combined times/scores in the first two rounds - to advance to Saturday evening's final round. World champions will then be determined based on their three-round combined times/scores.
Again, this year, the Saturday championship performance will be televised nationally as a part of the Cinch High School Rodeo Tour telecast series on RFD-TV .
Live broadcasts of each NHSFR performance will air online at www.RidePass.com
Performance times are 7:00 p.m. on July 15th and 9:00 a.m. and 7:00 p.m. each day thereafter.
Along with great rodeo competition and the chance to meet new friends from around the world, NHSFR contestants have the opportunity to enjoy shooting sports, volleyball, contestant dances, family-oriented activities, church serves sponsored by the Fellowship of Christian Cowboys and shopping at the NHSFR trade show.
To follow Dylan at the NHSFR, visit www.NHSRA.com daily for complete results.
Last Updated on June 11th 2018 by Dee Loflin
https://showmetimes.com/Blogpost/vajh/Local-Student-Qualifies-to-Compete-at-Worlds-Largest-Rodeo
February 12th 2018 by Dee Loflin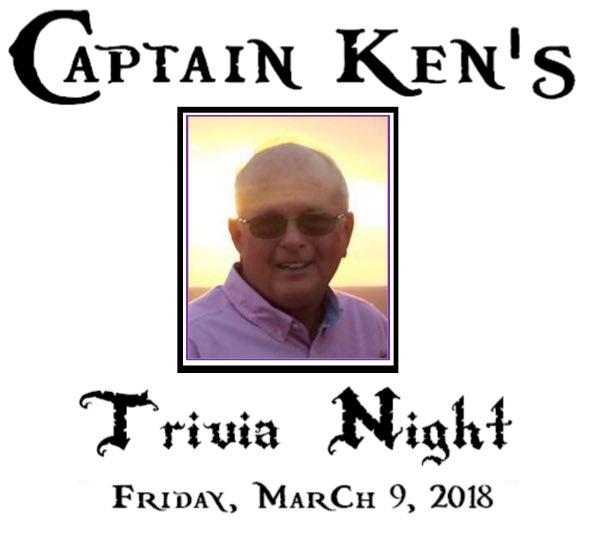 Bloomfield, Missouri - Ken Kingree was loved by many in Bloomfield and the surrounding area. Ken loved being out in the public and entertaining family and friends. This will be a great way to get together and have fun in his memory.
The Crowley Ridge Country Club will host a Trivia Night on Friday, March 9, 2018 in his memory.
First place prize is $200 and second place is $100.
Tables of 8 with entry fee of $10 per person. Mulligans will also be sold. They will also have a 50/50 drawing.
Game time is 6:30 p.m., but come early to register.
No outside food will be allowed; however Pixley's Pub and Grill will serve food and have specials on their pizza menu and sampler menu.
To reserve a table or spot call 573-820-3764 or get in touch with Marla Swindell, Sandy Kingree, or Barb Dalton.
Let's honor Ken with a fun and entertaining night of trivia!
Last Updated on February 12th 2018 by Dee Loflin
https://showmetimes.com/Blogpost/v9pp/Crowleys-Ridge-Country-Club-to-Host-Trivia-Night
November 28th 2017 by Dee Loflin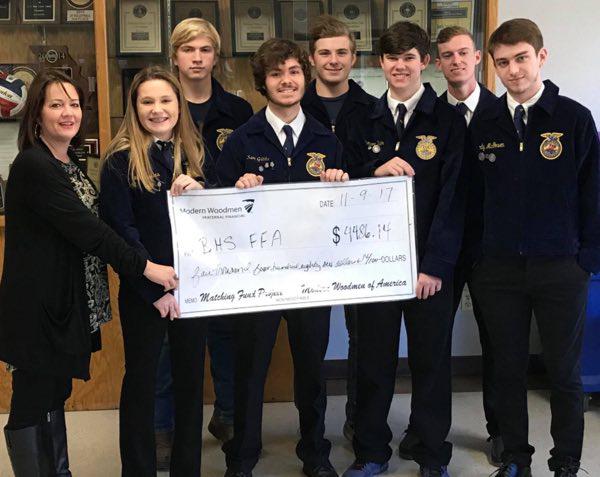 Bloomfield, Missouri - The Modern Woodmen matched funds up to $500 to help the Bloomfield FFA raise money. Total they raised $4,486.14 dollars in their annual meat, fruit, cookies, and candy sales fundraiser.
Pictured left to right front row are Lara Thorn, MWA Club Leader and officers of the Bloomfield FFA- Hannah Masters, Sam Gibbs , Carson Blair, and Cody McGowan.
Back row from left to right are Logan Parks, Ethan Pennington, and Holden Duckworth.
Last Updated on November 28th 2017 by Dee Loflin
https://showmetimes.com/Blogpost/v95o/Bloomfield-FFA-Raise-Money-Modern-Woodman-Donate-Funds
November 28th 2017 by Dee Loflin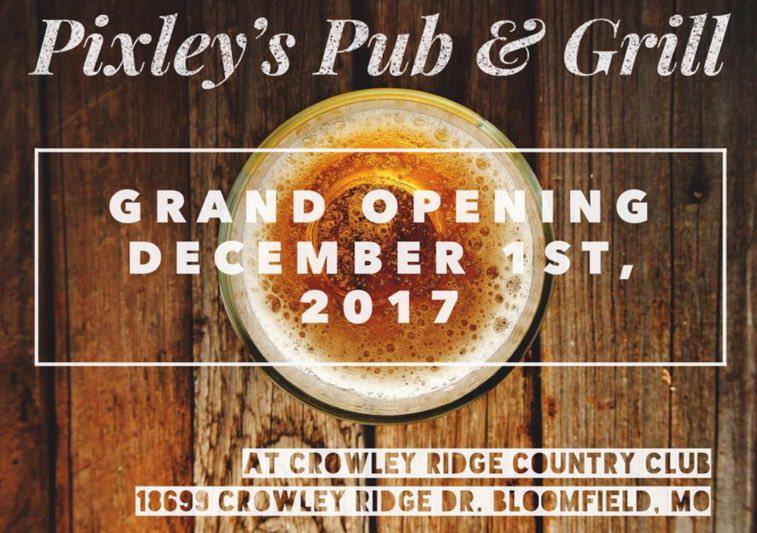 Bloomfield, Missouri - Pixley's Pub & Grill will have their GRAND OPENING on Friday, December 1, 2017 beginning at 5:00 p.m. The cover charge on opening night is $5.00 and all proceeds go to Adam Pixley in his fight against cancer.
Lana Pixley is fulfilling her dream of owning her own pub and there is no better place than at the Crowley's Ridge Country Club. You don't have to be a member of the country club to enjoy a night out on the town at Pixley's Pub & Grill. Make sure you order some delicious food! It will be an experience you will enjoy!
Lana's brother is battling cancer! The Pixleys know that with fighting the terrible disease comes tremendous costs and no one wants to worry about bills and being off work so for her first night open she is donating all cover charges to her brother Adam. They are a close family so please come out and support them. She has done a tremendous job in remodeling the entire restaurant side of the building.
Their Grand Opening will feature The Intention! Show starts at 9:00 p.m.
Pixley's Pub & Grill is located at 18699 Crowley Ridge Dr. Bloomfield, MO 63825
Follow Pixley's Pub & Grill on Facebook, just click HERE.
Join the Pixleys in raising money for Adam!
Last Updated on November 28th 2017 by Dee Loflin
https://showmetimes.com/Blogpost/v95k/Pixleys-Pub-and-Grill-to-Host-Grand-Opening-Fundraiser-for-Adam
October 20th 2017 by Dee Loflin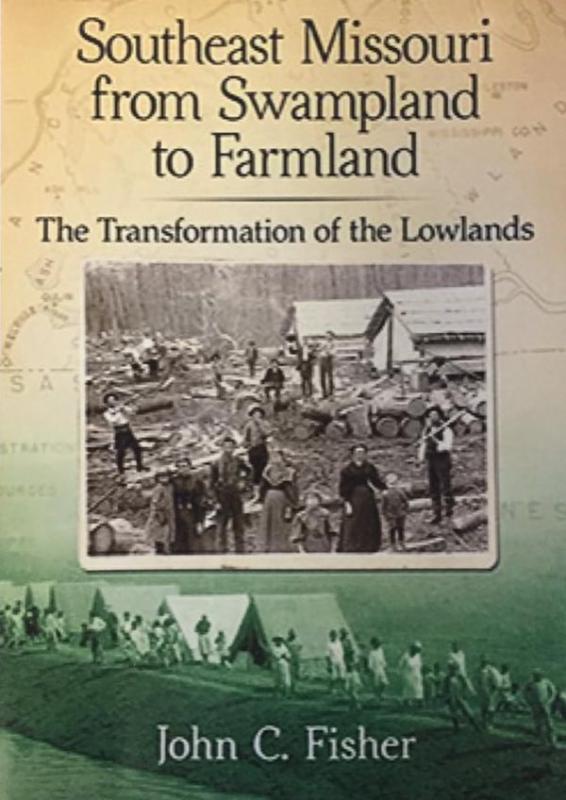 Bloomfield, Missouri - John Fisher will present his book, "Southeast Missouri from Swampland to Farmland: The Transformation of the Lowlands" on Monday, October 23, 2017 at 6:30 p.m.
The event will be held at the Stars & Stripes Museum and is sponsored by the Stoddard County Historical Society.
John C. Fisher is a freelance writer and speaker. He is the author of three books, two of which were co-authored with his wife and writing partner, Carol Fisher.
Last Updated on October 20th 2017 by Dee Loflin
https://showmetimes.com/Blogpost/v8rt/Fisher-to-Present-Book-at-Stars-and-Stripes-Museum