Community
October 02nd 2015 by Dee Loflin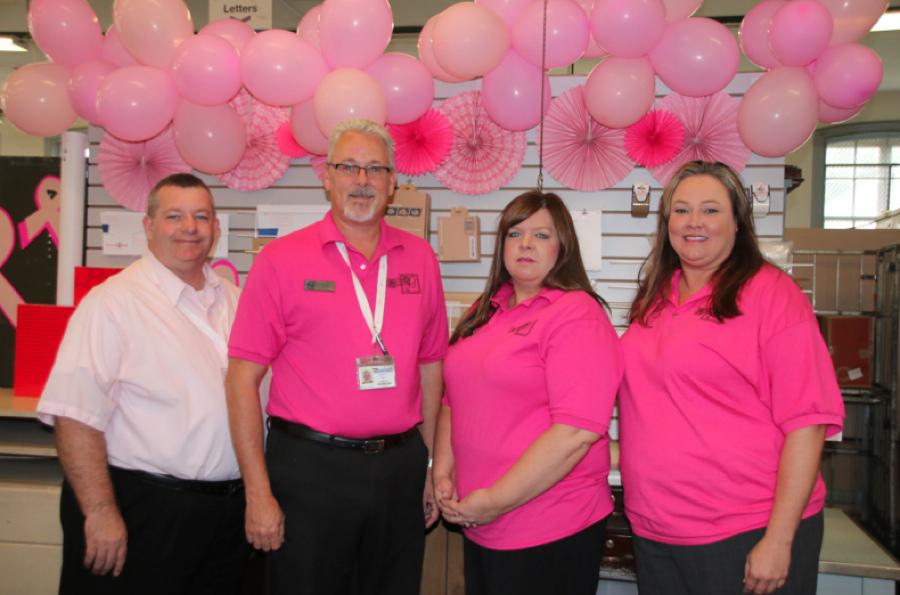 Dexter, Missouri -
The Dexter Post Office is "pinking out" for Breast Cancer Awareness Month throughout October.
The local post office is promoting their sale of Breast Cancer Awareness stamps during the month of October, which is Breast Cancer Awareness Month.
If your business is PINKING OUT for Breast Cancer let the ShowMe Times know by either calling (573) 624-7469 or emailing us at
news@showmetimes.com.
We would love to have a photo!
Shown in the photo under the post office's pink display are Postmaster Patrick Powell, Clerk Guy Lawrence, Clerk Beverly Cookson and Supervisor Wendy O'Kelley.
Last Updated on October 02nd 2015 by Dee Loflin
https://showmetimes.com/Blogpost/uusm/Dexter-Post-Office-is-PINKING-OUT-for-Breast-Cancer