Community
August 16th 2018 by Dee Loflin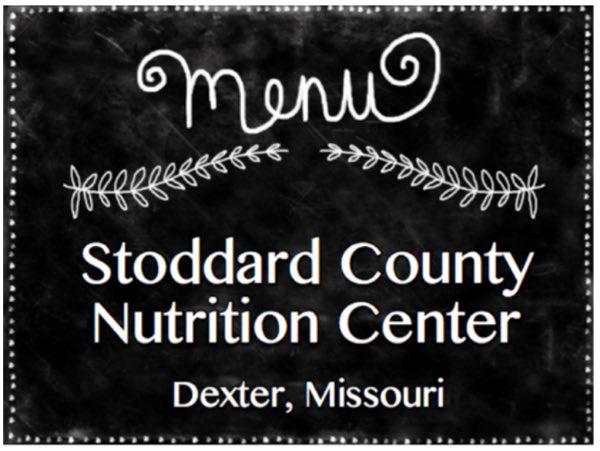 Dexter, Missouri - Stoddard County Nutrition Center lunch menu for Monday, August 20th - August 24, 2018.
The Dexter Senior Center is located at 23 W. Stoddard St. in historic downtown Dexter.
You don't have to be a senior to eat. They serve lunch from 11:30 a.m. - 1 p.m. and the cost is $3.50 for seniors and $5.50 for non-seniors. Suggested age for seniors is 60+.
Monday, August 24th - Chicken salad wrap, peas, cucumbers and onions, ice cream and cookies.
Tuesday, August 25th - Sweet and sour pork, fried rice, vegetable egg roll, pineapple bake, and fortune cookie.
Wednesday, August 26th - Cheeseburger or catfish, sweet potato fries, turnips, hush puppies, and chocolate pudding.
Thursday, August 27th - Taco salad, black bean salsa, cinnamon chips, and fruit.
Friday, August 28th - Finger licken' chicken, potato, baby carrots, roll, and orange cake.
The Stoddard County Nutrition center will be changing names soon to the Lunch Box Active adult Center.
Last Updated on August 16th 2018 by Dee Loflin
https://showmetimes.com/Blogpost/vaun/Stoddard-County-Nutrition-Center-Menu-August-20th--24th
January 25th 2018 by Dee Loflin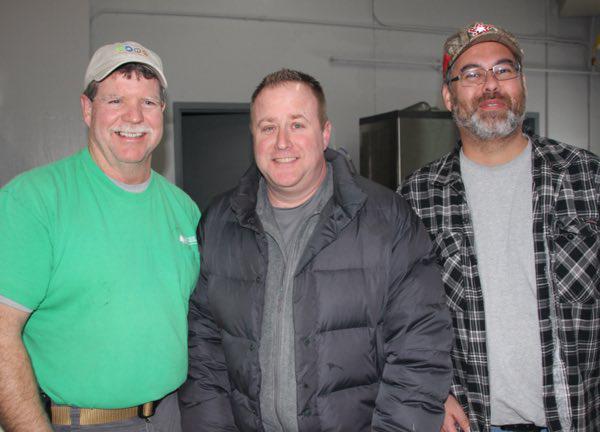 Dexter, Missouri - The city of Dexter held their annual Safety Meeting on Friday, January 12, 2018. Several employees were recognized for their years of service.
Gary Kinder has served for 30 years with the Dexter Fire Department.
Beau Bishop marked his 20th year with the Dexter Fire Department.
Tony Thurkill has worked for the city's Street Department for 20 years.
Reita LeBeau has served at Keller Public Library for the past 10 years.
John Moore has served on the dexter Police Department for 10 years and Amanda Anderson has been a Dispatcher with the Dexter Police Dept for 10 years.
Pictured above are from left to right Gary Kinder, Beau Bishop, Tony Thurkill. Not present were Reita LeBeau, John Moore, and Amanda Anderson.
Last Updated on January 25th 2018 by Dee Loflin
https://showmetimes.com/Blogpost/v9io/City-of-Dexter-Employees-Honored-for-Years-of-Service
October 02nd 2015 by Dee Loflin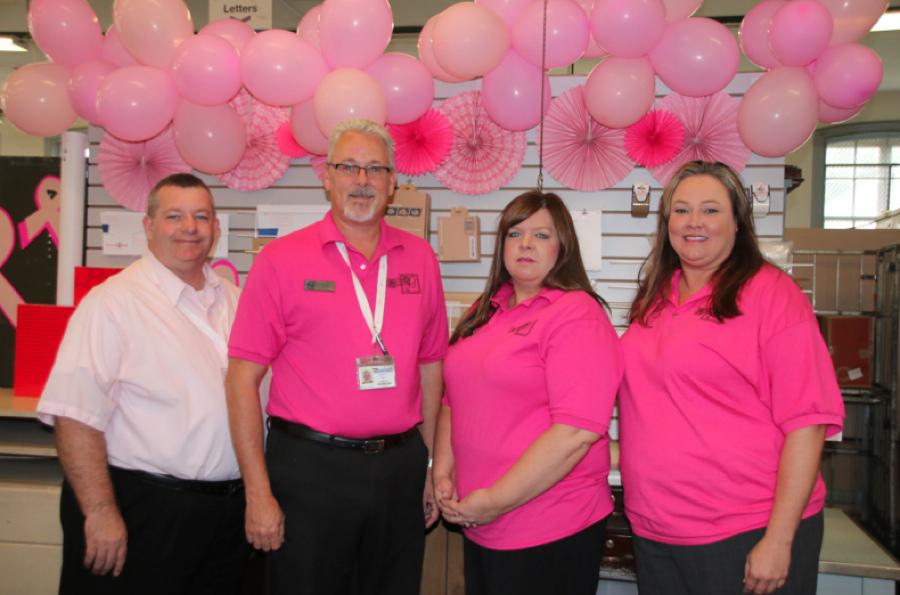 Dexter, Missouri -
The Dexter Post Office is "pinking out" for Breast Cancer Awareness Month throughout October.
The local post office is promoting their sale of Breast Cancer Awareness stamps during the month of October, which is Breast Cancer Awareness Month.
If your business is PINKING OUT for Breast Cancer let the ShowMe Times know by either calling (573) 624-7469 or emailing us at
news@showmetimes.com.
We would love to have a photo!
Shown in the photo under the post office's pink display are Postmaster Patrick Powell, Clerk Guy Lawrence, Clerk Beverly Cookson and Supervisor Wendy O'Kelley.
Last Updated on October 02nd 2015 by Dee Loflin
https://showmetimes.com/Blogpost/uusm/Dexter-Post-Office-is-PINKING-OUT-for-Breast-Cancer