Community
July 07th 2017 by Dee Loflin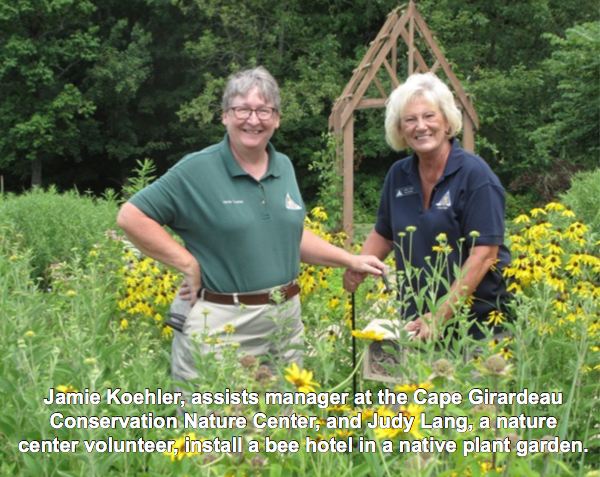 Seniors get big benefits from outdoor activities
Hiking, hunting, gardening and volunteering are just a few senior-friendly activities.
Cape Girardeau, Missouri - Naturalists at the Missouri Department of Conservation's (MDC) Cape Girardeau Conservation Nature Center have touted the benefits of spending time in nature for children for some time. It's connected to Nature Deficit Disorder (NDD), which stems from a lack of outside time being linked to a higher frequency of obesity, anxiety and stress in children. Jamie Koehler, assistant manager at the nature center, is working to spread that message out further, and include senior citizens.
"I think everyone of all ages should enjoy the benefits of spending time with nature," Koehler said. "We are paying a lot of attention to Nature Deficit Disorder and the impact it has on children, and research is starting to show the many positive outcomes children experience from time spent outside. I think the same must be true for seniors."
Koehler sees the importance of quality of life at each stage of life and she recognizes how health issues affect that for seniors. She says because time spent in nature can help improve physical wellbeing, mood, and mental acuity, and is a great stress reliever, seniors could use outside time to improve their quality of life. She said there are activities for every level of mobility and energy level.
"Just sitting and observing is great way to start," she said. "Use all of your senses to engage and absorb the atmosphere ᾢ the birds singing, butterflies floating on the breeze and the warmth of the sun."
Walking and hiking can be done at many different levels of difficulty, she said.
"We have many conservation areas that offer trails with wonderful views and hiking can be enjoyed all year long with the right clothing and preparation," she said. "Canoeing, fishing, and bird watching are very accessible activities for seniors."
Taking a hobby outside is another great option.
"You can paint outside, play chess outside, do yoga outside, and sew outside," she said. "Just enjoy the sights, sounds and smells of nature while you enjoy your favorite activity."
Koehler said the nature center also has activities that are perfect for senior citizens. If a trail is rated difficult, the staff always promotes that up front, but most trails are moderate and not too difficult, with an easy pace. She said volunteering at the center has proven to be a rewarding experience for many volunteers.
"There's something rejuvenating about sharing your knowledge with younger generations," she said. "We welcome volunteers of all ages, but especially senior citizens because they have a wealth of knowledge to share with us and others."
Volunteers at the center take part in many activities, from leading nature programs to assisting in the native plant gardens.
No matter what seniors choose to do, Koehler hopes they will help pass the legacy of an appreciation for nature on to younger generations.
"Simple activities like taking a hike with grandchildren can ensure they learn to enjoy nature and build memories that will last a lifetime," she said. "Sharing the love of nature is a great relationship builder."
Last Updated on July 07th 2017 by Dee Loflin
https://showmetimes.com/Blogpost/v7qm/Seniors-Get-Big-Benefits-from-Outdoor-Activities
June 01st 2015 by Dee Loflin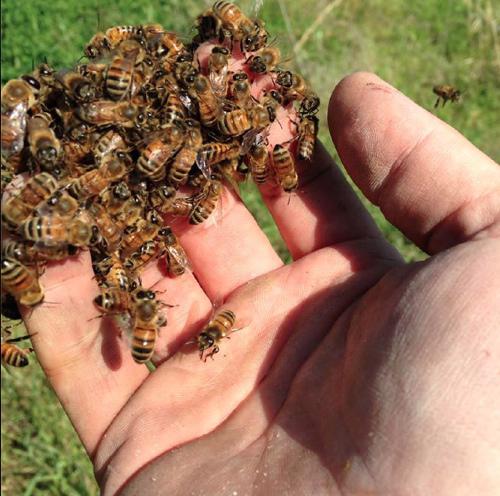 Dexter, Missouri – Have you ever wondered what would happen if all the bees on the planet were to become extinct? The consequence of a dying bee population would impact many at the highest levels on the food chain. It would pose an enormous threat to human survival. There is no other single animal species that plays a significant role in producing the fruits and vegetables that we take for granted.
Cory Stevens, who is a Master Beekeeper and the Southeast Director of the Missouri State Beekeepers Association recognizes the need to educate and will be conducting monthly meetings to teach the community the benefits of raising bees and to open communication with people who would like to get involved in increasing our local bee population.
The first of a monthly series of meetings will be held Tuesday, June 2, 2015 at 6:30 p.m. at Scott Laden's farm. It is located at 9265 County Road 627 in Dexter. If you need more information or directions please call Scott at 624-4804 or 625-1327.
"There is a growing interest in beekeeping in general," stated Cory Stevens. "We have a club in Poplar Bluff and Cape and it was decided there was enough interest on a local level to justify starting a club here."

"We have some good volunteers for location and coordination as well," continued Stevens.

Last Updated on June 01st 2015 by Dee Loflin
https://showmetimes.com/Blogpost/uu3p/Educational-Meeting-Set-for-Those-Interested-in-Beekeeping
November 03rd 2014 by Dee Loflin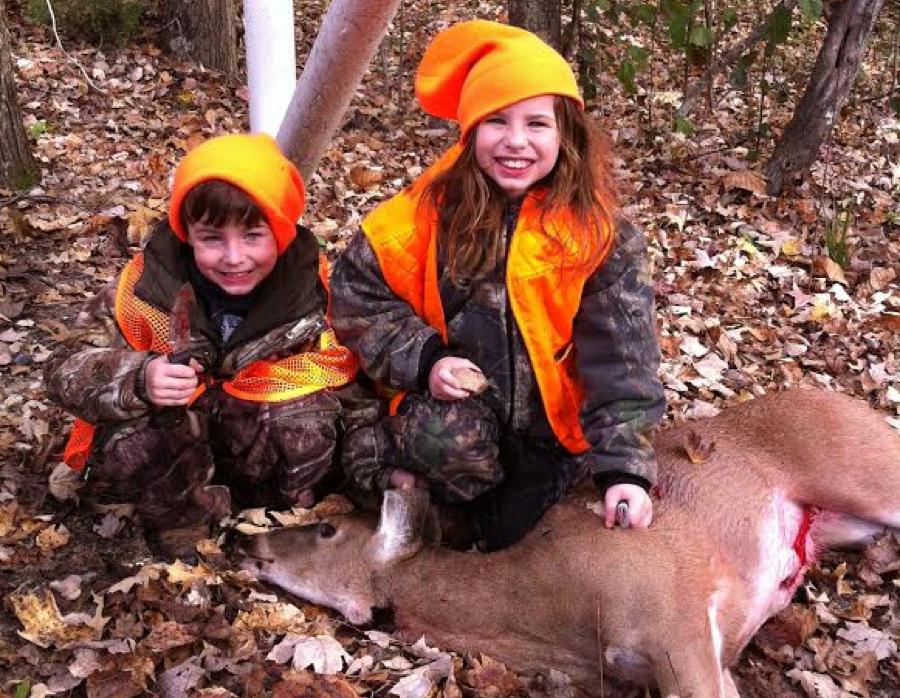 Dexter, Missouri - Michalie Currie, a 2nd grade student at Southwest Elementary went hunting with her dad and brother and bagged her first deer!

She is the daughter of Michael and Robin Currie. Her brother Michael Currie Jr. is too young to hunt, but he will mostly likely follow in her footsteps.

This was her third year hunting in the annual Missouri Youth Hunt, but she shot her first deer on Sunday morning!

Congratulations Michalie we are proud of you!!!
Last Updated on November 03rd 2014 by Dee Loflin
https://showmetimes.com/Blogpost/ut20/Michalie-Currie-Bags-Her-First-Deer